Discover more from Audio Angst
Discover great, up and coming pop punk bands and relive your glory days with some of the favorites from your youth.
Gold Steps New Single
Turning "Blank Space" into a Punk-Rock Saga
Blank Space Out October 13
---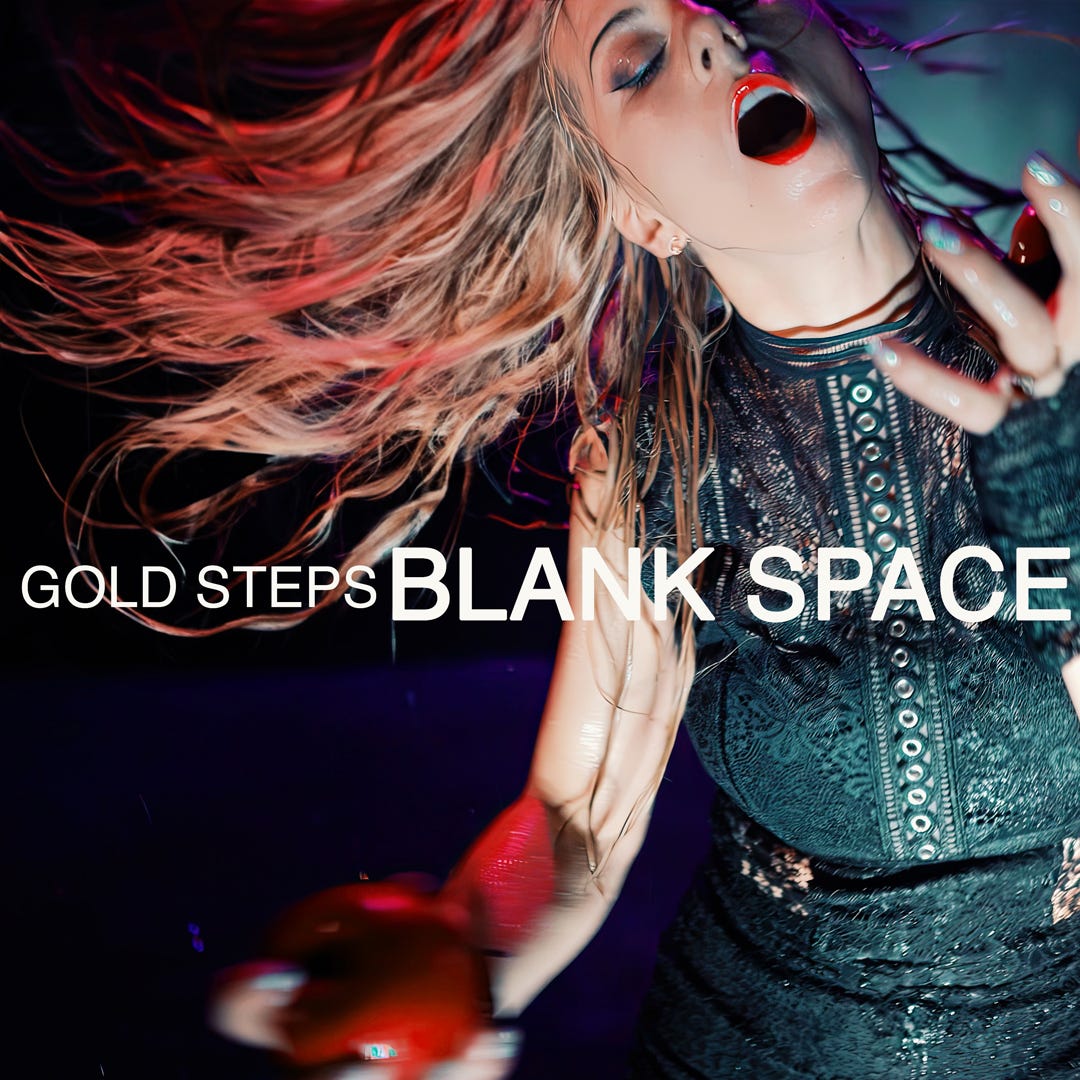 Are you ready to embark on a thrilling journey where pop punk meets Taylor Swift's legendary "Blank Space"? GOLD STEPS, the electrifying female-fronted pop punk band, is all set to drop their audacious rendition of the classic hit on October 13th. And it's perfectly timed to coincide with the release of Taylor Swift's upcoming movie, "Taylor Swift: The Eras Tour."
---
A Fiery Rendition of "Blank Space"
GOLD STEPS' interpretation of "Blank Space" is not just another cover; it's a transformation. While the heart and soul of the original song remain intact, this reimagination infuses a new perspective with an electrifying and aggressive edge, uniquely characteristic of GOLD STEPS. The song's core themes of love, relationships, and the complexities of human emotions find a new resonance in GOLD STEPS' rendition, connecting not only with their dedicated fan base but also with Swifties around the globe.
"Taylor Swift's 'Blank Space' is an iconic song that we've always loved," says Betty, the lead vocalist of GOLD STEPS. "We wanted to put our own spin on it, adding an edgier and more aggressive dimension to the track. We're excited to share our take on this classic with the world."
---
An Energetic Force in the Pop Punk Scene
GOLD STEPS has been making waves in the pop punk scene with their dynamic performances and bold sound. Their live shows are a testament to their passion, featuring heartfelt lyrics and electrifying instrumentals that set them apart in the music world. This latest release promises to resonate with an even broader audience, thanks to their unique take on "Blank Space."
---
A Perfect Synchrony with Taylor Swift's Movie Release
Mark your calendars for October 13th, as this date not only marks the release of GOLD STEPS' rendition but also aligns with Taylor Swift's movie release. It's a golden opportunity for music enthusiasts to immerse themselves in the world of GOLD STEPS and rediscover the magic of "Blank Space" from a fresh, punk-rock perspective.
Taylor has an incredible talent for telling stories through song that make you feel like you were there. She has a rare ability to take a feeling that is so raw, painful, or magical and express it in such a way that you feel those feelings when you listen. Being able to translate such a visceral experience through lyrics and performance is something I aspire to whenever I write a song."
-Betty
Get ready for an exhilarating, head-banging experience as GOLD STEPS unleashes their rendition of "Blank Space." It's a tribute to a classic, injected with a thrilling dose of punk-rock energy that will leave you wanting more. Don't miss this exciting musical journey on October 13th.
---
Follow Gold Steps on the Socials
---
Want to be In The Newsletter?
Head HERE if you want a release listed or want to be featured in an article.